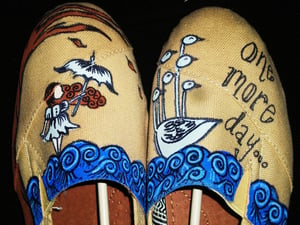 $

69.99
Chose between the Illuminate artwork or Assailants artwork. Artwork available in black and white or color.
Painted on SODA brand canvas shoes available in Women sizes 5.5-10
DISCLAIMER: Each pair of shoes is HAND PAINTED which means no two pairs will be exactly the same. Expect at least a week to get the pair of shoes painted and shipped. The shoes are NOT Vans brand shoes, we use a shoe SIMILAR to TOMS called SODA. NO REFUNDS NO EXCHANGES.